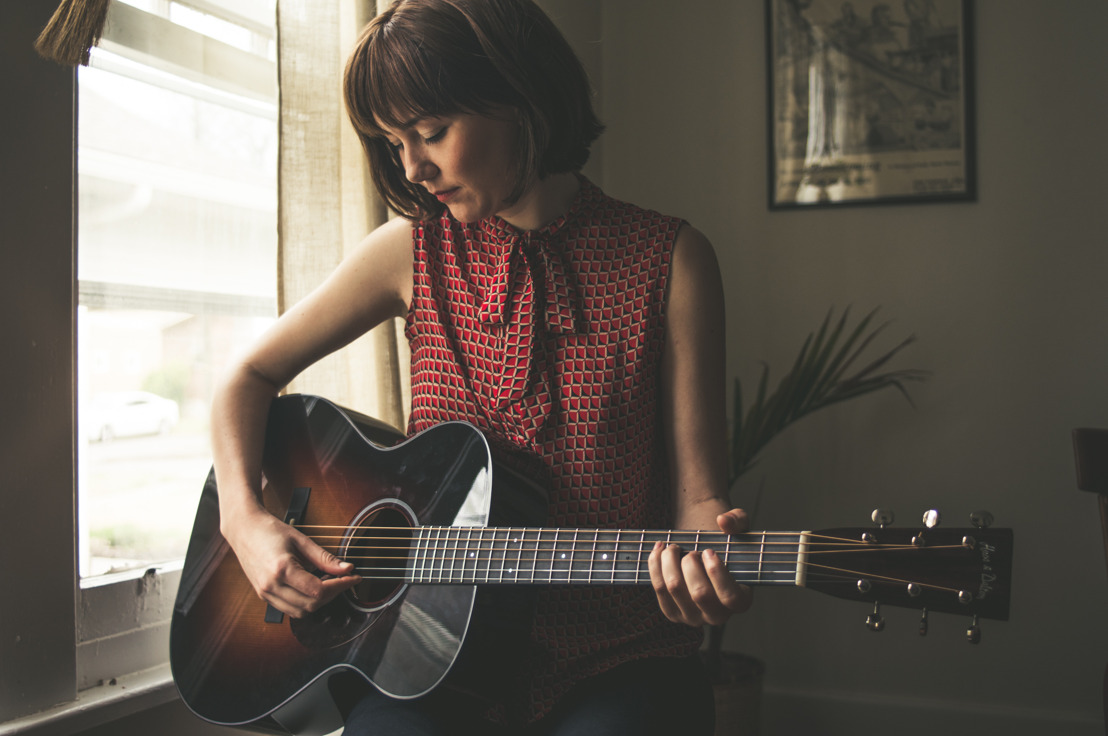 SENNHEISER VENTURES UP AND DOWN THE FRETBOARD WITH EMERGING BLUEGRASS STAR MOLLY TUTTLE
Sennheiser and Neumann microphones translate the depth and nuance of Molly Tuttle's live performances
Nashville, December 12, 2018 – Molly Tuttle burst onto the bluegrass scene as a solo artist just last year with the release of her EP Rise, but her picking prowess and songwriting skills have already garnered Tuttle a host of accolades. Now, having recorded her first full-length album, which is set to release in early 2019, Tuttle has been gigging around her home base of Nashville, performing songs using her bare-bones set-up: natural vocals accompanied by a dreadnought guitar, plus two microphones – the Neumann KMS 105 and Sennheiser e 914 – which Tuttle trusts to faithfully reproduce the sonic subtleties of each performance.
Young Talent, Years in the Making
The first woman to win the International Bluegrass Music Association (IBMA) Guitarist of the Year award, Tuttle took the award home again for the second straight year in 2018, along with the IBMA Song of the Year award for "You Didn't Call My Name," from Tuttle's 2017 EP. In addition, Tuttle also won the 2018 Americana Music Honors and Awards title for Instrumentalist of the Year.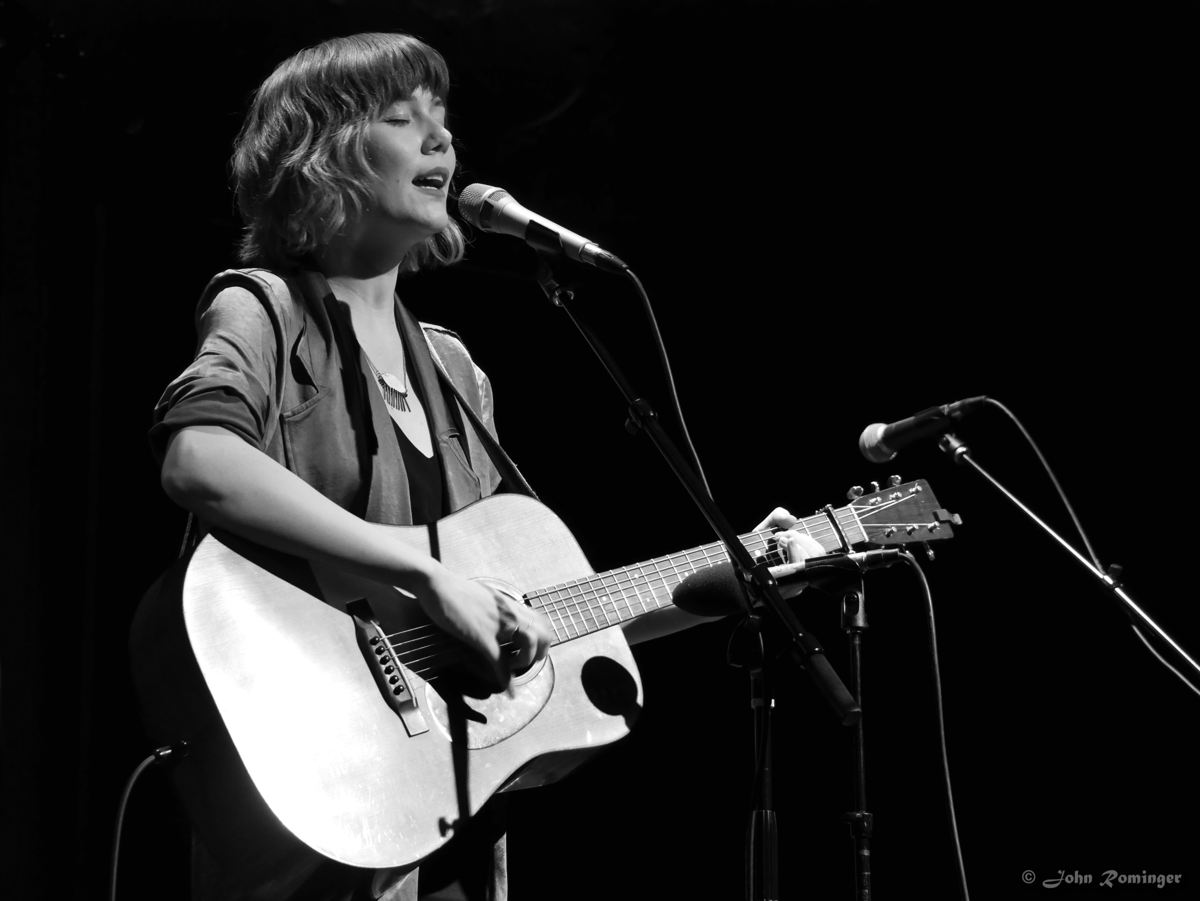 While Tuttle's career as a solo artist is still building towards its full potential, she has been playing music for most of her life. Growing up in the San Francisco Bay Area, Tuttle was introduced to bluegrass music through her father, who gave music lessons to children her age. Soon, she began playing in bands with local musicians, as well as her father and, later, her brothers.
By age 13, Tuttle starting learning more advanced fretboard and picking techniques from some of her favorite musicians, including Dave Rawlings, Tony Rice and David Grier, learning their solos by ear. Tuttle also cites traditional bluegrass musicians like Cousin Emmy and Hazel Dickens – whose songs first inspired Tuttle to sing – as major influences on her playing and vocal style, in addition to more contemporary acts like Gillian Welch, Laurie Lewis and Kathy Kallick.
Loud and Clear from Boston to Nashville
Knowing she wanted to pursue a career in music by the time college came around, Tuttle attended Berklee College of Music, where she formed the Goodbye Girls and played in bluegrass bands around Boston. While pursuing a degree in performing arts at Berklee, Tuttle met Wes Corbett, who would eventually play banjo with Tuttle for years to come.
After Berklee, Tuttle set her sights on Nashville and continued to play with Corbett, who first introduced her to the Neumann KMS 105, a condenser microphone that brings studio quality to the stage. "Wes had a KMS 105, and I borrowed it for a couple years," Tuttle said. "I just feel like it suits my voice perfectly, because I have a bit more of a bright tone in my voice, and the Neumann can draw out some of the darker tones, so that it doesn't sound too thin. It really lets my voice sound full when I'm playing live."
With a preference for pre-war style dreadnought guitars, which reproduce the dry, open sound of vintage guitars, Tuttle recently switched to the Sennheiser e 914 cardioid condenser microphone to capture the full-bodied shimmer of her bluegrass-style guitar playing. "The Sennheiser e 914 is awesome," Tuttle said. "The low end is not muddy like some other mics I've tried. Each note sounds really clear and defined. The tone is rich and woody, like my guitar; and I've never had problems with feedback, so I'm not afraid to overpower it. It brings out the best in my instrument.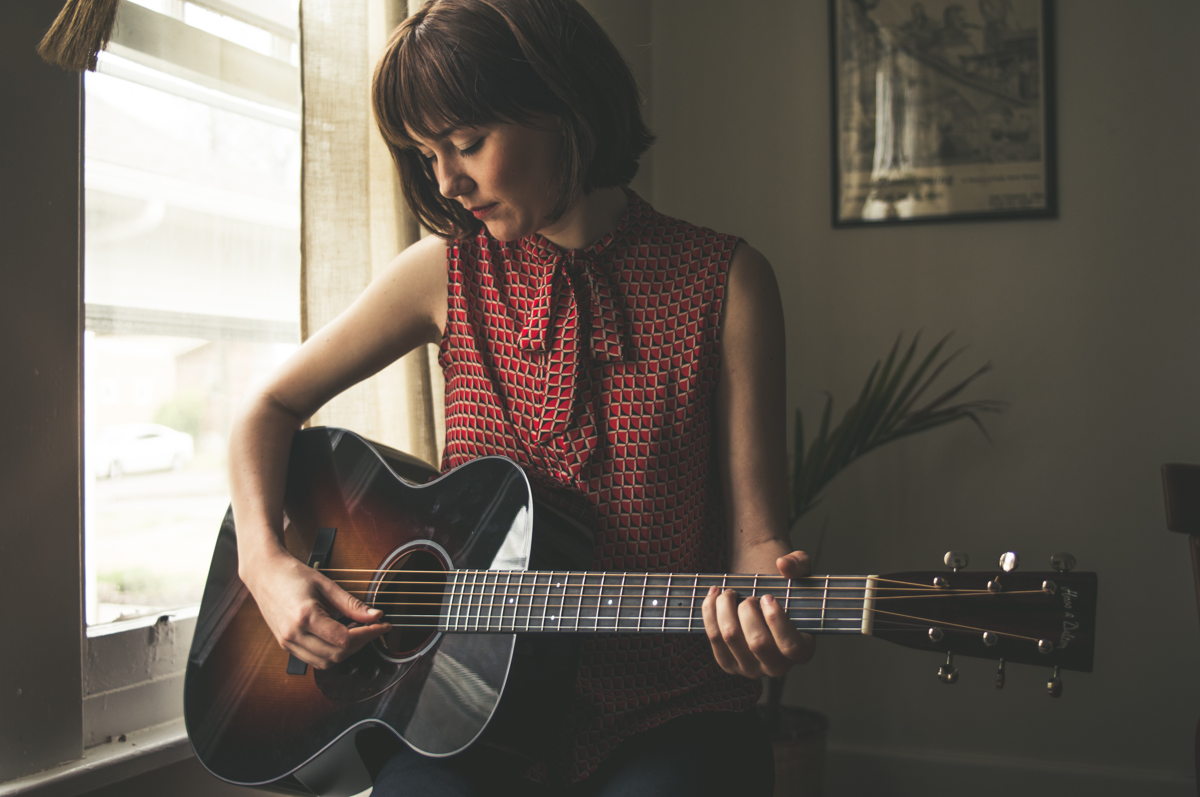 Geared up for a 2019 record release
With her first LP soon to be released in early 2019, Tuttle has been playing around Nashville with fellow musicians when she's not on tour or in the studio — using her Neumann KMS 105 and Sennheiser e 914 at every gig — getting amped up for what Tuttle says will be her most personal record yet.
"The songs that I wrote for the new record were a lot more personal than the ones I've written before," Tuttle said. "There was a period of a lot of change when I moved to Nashville, and I think the songs reflect that."
While songs on the new album will include more personal lyrics, Tuttle is excited to get out and play them in front of a crowd. "They were all songs I've written in the last couple of years. Many of the songs were a collaboration with some of my favorite writers in Nashville, and I got to record them with some incredible musicians."
Now that she's finished recording, Tuttle said she's already taken a few onto the stage, to positive reception already. "So far, they seem really into to the new songs, and it's been really fun to see people's reactions.
Please visit www.mollytuttlemusic.com for more information on Molly Tuttle, her upcoming tour schedule, and to get updates on the release of her new record. You can also take a look at Sennheiser's brand-new artist section at https://en-de.sennheiser.com/artists-molly-tuttle.